Things to do in Raleigh, NC, this Summer
Are you ready for summer If not, don't worry! We have eight beautiful destinations and activities that you should try this summer if you live nearby or live in Raleigh, North Carolina. Garden, we have a lot of great ideas for you guys so let's get started.
A perfect movie night:
In Raleigh, North Carolina, you can watch movies outdoors to soak in the essence of summer. All of Raleigh's parks, gardens and amphitheaters are a great place to enjoy a movie night with friends and family under the stars. shown throughout the summer, from Oscar winners to family favorites.
Dorothea Dix Park:
Dorothea Dix Park is the perfect destination for you if you love flowers and fresh breezes so much. It's a 5 acre field of beautiful sunny yellow sunflowers. Strolling through the sunflower garden can see the Raleigh skyline from Visit the site at sunset and make this summer a memorable one.
Cheshire Cat Antique Gallery:
The Cheshire Cat Antique Gallery is Raleigh's largest shopping destination at over 20,000 square feet. From antique collectibles to beautiful furniture, artwork, jewelry, books, and home decorations, you can get everything for a reasonable price. If you are a shopping lover, you should visit this place this summer.
Dock 1053:
Dock 1053 is a small Raleigh neighborhood filled with artists, creatives, and retailers. You can visit this place in the summer for a dinner with your friends or loved ones. The restaurants at Dock 1053 serve a variety of delicious meals with great drinks.
North Carolina State University's James B. Hunt Jr. Library: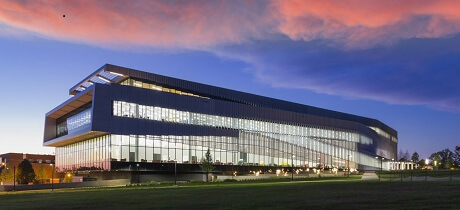 If you love reading, North Carolina State University's James B. Hunt Jr. Library is the best option for you as it is known as the fourteenth most beautiful library in the world and one of the ten most incredible university libraries. Self-date from USA on a quiet afternoon this summer without getting tired visiting this place.
Videri Chocolate Factory:
Win against the summer heat by immersing yourself in the sea of ​​chocolate. Visit the Videri chocolate factory and double your summer enjoyment. Order the special frozen chocolate from the menu and enjoy the taste of summer. Then be sure to visit this place with your kids to make the summer chocolaty and sweet.
Fuquay-Varina's South Park:
Let your kids enjoy Fuquay-Verina's 6,000 square foot wading pool in South Park this summer. You can choose one of Wake Forest's Taylor Street Park Playground (for water sports and running) and Cary's Jack Smith Park, or both, for your kids.
State Farmers Market, Raleigh, NC:
For gardening, flowers, and veggies, head to Raleigh's State Farmer Market, which is a 30,000-square-foot lot. Here you can try fresh green vegetables, fruits, flowers and other products. Why are you waiting Keep your belongings and take the family to your nearby summer destination in Raleigh, NC.